LA MARSA COLLECTION
Classic, modern, and chic. The La Marsa collection epitomizes modern day class with clean and simple aesthetics to bring warmth to your table.
ZAGHWAN COLLECTION
Bold and inspiring with beautifully vibrant glazes characteristic of North Africa, our Zaghwan collection is sure to impress. Accent your gatherings with these bold notes of color and design.
OUR STORY • FROM TUNISIA TO YOUR DINNER TABLE
The dinner table is more than just a place to sit down and eat. It serves as a point of crossroads coming together to develop deeper human bonds. Named after the ancient city of Carthage that once served as a connecting point of Mediterranean trade, the Carthage.Co mission is to provide a valuable point of connection that starts in Tunisia and ends at your dinner table, bringing you beautifully crafted artisan stoneware without a luxury price tag. We're passionate about being part of your dinner table because we know that the bonds started here are the ones that create memories and impact historical moments.
WHAT PEOPLE ARE SAYING ABOUT OUR STONEWARE
"We love Carthage.Co's story. We want our purchases to be ethical and bless people at the lowest rung of the company. We love the the uniqueness of each piece in the Zaghwan collection and knowing that our dishes are not mainstream. And our Zaghwan pasta bowls are perfect for almost everything!"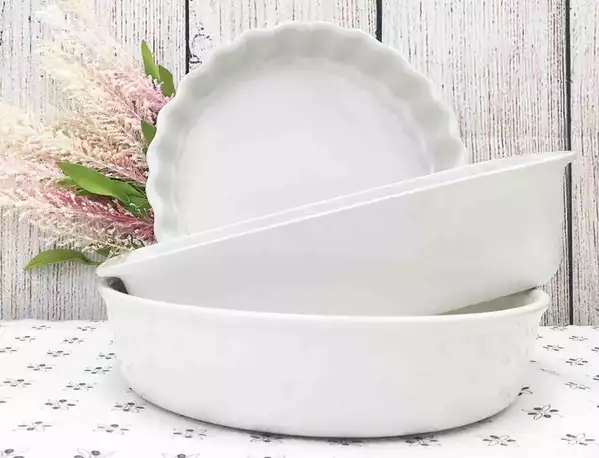 "Really handy set, pretty pale blue, looks great and bakes great. Good purchase."
"Got the Dadasi set x 4 in black, I'm blown away. These plates make any meal look like art. My husband doesn't usually like "weird stuff," and I was worried the slightly asymmetrical shape of the dishes would turn him off, but he loves them too. So so pleased, very well-made and just beautiful!"
Want to get exclusive deals, sales, and updates? Subscribe and we'll give you 30% off your first purchase!